01/01/2016
Introduction to me, my photography and my mindset
I was 5 or so, years old when I first understood that people wanted to kill me and my family.  My awareness of my surroundings and visual inspection of every environment, I went into, was hard wired as a form of self-preservation. 
My father, an officer in the British Army was as we all were, targets for the IRA.  An organisation that used indiscriminate killing of civilians and soldiers for non-democratic political ends.  All military bases, soldiers and their families could be bombed with no warning.  As a result as children we had ID cards to enter bases and had a great sense of security.
We would look for unaccompanied packages and bags, vehicles that were hanging around housing or barracks and we were suspicious of people we did not know. Irish accents were especially suspect. Racist? No, simply necessary to stay alive!
All this made visual attentiveness a matter of survival, now it is a precious skill for photography.
---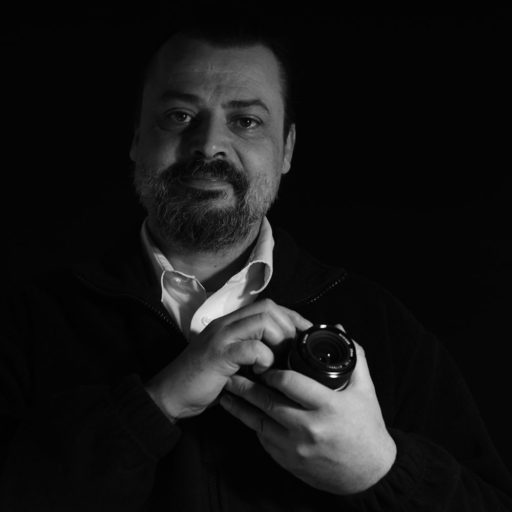 I have been into photography since I was 16 years old.  I "inherited" my father's Mamiya 35mm SLR with 3 prime lenses.  Early on, I had backed up my father photographing a wedding, but mostly I photographed whilst on holiday.
Later with the advent of workable and affordable digital cameras I have spread to tackle a wide range of photographic genres including portrait, street, plants and flowers, marketing, event and travel photography.  I still, as yet, have to get into fashion (model), landscape and wildlife photography to establish experience and a style to become more fully rounded.
"… not allowing my eagerness for an image to be a basis for ridicule or discomfort of another human being."
I am driven by two principles; "getting it right in camera" and being "responsible in truth and manner".  Getting it right in camera is an important aspect to my photography, using the work of software engineers to compensate for my poor composition or poor camera control is not photography for me.  Nor does software editing sit well with my idea of being responsible to express a truth in the image either.
Being responsible in the manner of photography has more to do with the way in which I try to respect the rights of individuals.  Ensuring not only privacy, but also not allowing my eagerness for an image to be a basis for ridicule or discomfort of another human being.